Dickinson Metal Buildings & Metal Roofing Solutions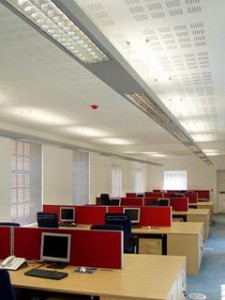 At Brand Metal Building, we offer our Interior Build Out service. We are able to give the environment you are looking for in your new building. Whether you are looking for a office space, residential addition, or commercial retail, we can accommodate any type of atmosphere you are looking for.
It is not uncommon for business to find different ways to cut cost and owning a business location is a investment. Many business owners are looking into metal buildings because of the long lasting structure and cost of the building material. So if you are looking to improve your financial growth and have a secure building structure then give Brand Metal Buildings a call and see what we can do for you!
Dickinson Metal Building Design & Repair
When you hire Brand Metal Buildings you will receive quality service from a Dickinson Metal Building Contractor. Our clients value our knowledge and expertise throughout the design to completion of their metal building project. From laying the foundation to interior customization you will be completely satisfied by our work. We go above and beyond for our customers and it shows in the quality of our work.
Dickinson Metal Roofing Contractor
If you are in the market for Dickinson metal building, you will find that is available in every style, color or finish that you can imagine. The advantage of metal buildings as opposed to traditional roofing options is that it will last at least two to three times longer than the others. You will find that the main benefit of a metal building is that it will never deteriorate, and is able to withstand most everything Mother Nature throws its way. Talk to our professional Dickinson roofing contractor at Brand Metal Buildings, to learn more about how metal building can benefit your home as well as your finances.


Recent Articles
If you are looking for a Dickinson Metal Building Contractor then please call 281-337-1311 or complete our online request form.