League City Metal Buildings & Metal Roofing Solutions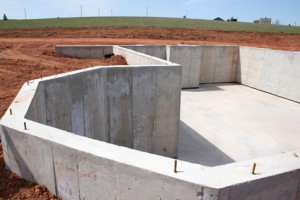 A improper foundation can cost you more than you know. Water damage, cracking, and a unstable structure. That's why at Brand Metal Buildings, we build from the ground up and make sure everything is double checked before we proceed with your building.
Our League City Foundation Contractors have the knowledge and experience to get your foundation poured correctly in accordance with local building code. Rest easy knowing that your metal building foundation is installed correctly the first time when you choose Brand Metal Buildings.
League City Metal Building Design & Repair
Our League City Metal Building Design & Repair services offers our clients the many different options they are looking for in their building. If you do not like the look of a prefabricated look then that is ok. We have many different options that will alter the exterior look of the building to suit your style and needs. The interior of a metal building can also be changed to your specifications. With a metal building you get the comforts of any other kind of structure with the protection of our metal material. Give Brand Metal Buildings a call and see what we can do for you.
League City Metal Roofing Contractor
While the initial cost for a high quality League City Metal Roof may be higher than most other roofing materials, you'll save money in the long run. Metal roofing can last a lifetime, whereas traditional roofing materials such as asphalt shingles, require replacement every 15 to 25 years or the next hail storm. When you think of metal building, it is a mistake to think of that tin roof that your grandpa had on his barn. Today metal building is available in every style you can imagine. It can be made to look just like traditional roofing materials such as asphalt shingle, clay tile, cedar shake or slate.


Recent Articles
If you are looking for a League City Metal Building Contractor then please call 281-337-1311 or complete our online request form.