Time For Your Houston Metal Building Design Professionals To Build Your Next Project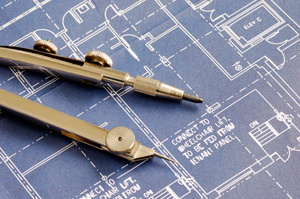 At Brand Metal Buildings, our Houston metal building design team can develop diverse styles and types of metal buildings to suit your specific design planning. Distinctive styles of siding and material gives you the opportunity to make a unique building choice that suits all your construction needs.
Our metal structures are not only highly durable and safe from weather conditions, but also budget and maintenance friendly. We will take you through every step of the metal building process from the initial design to the details of structural completion. Give Brand Metal Buildings a call today to choose the right type of metal structure for you.
Our Contractor Provides Houston Metal Building Installation:
Metal Building Design
Metal Building Installation
Metal Buildings
Brand Metal Buildings
Metal Building
Metal Building Homes
Prefab Metal Buildings
Metal Storage Buildings
Metal Garage Buildings
Metal Building Manufacturers
Metal Buildings Houston
Metal Building Plans
We Provide in Houston Metal Building Design in the Following Areas:
Alvin, TX | Baytown, TX | Channelview, TX | Deer Park, TX | Dickinson, TX | Galveston, TX | Houston, TX | League City, TX | Pasadena, TX | Pearland, TX
Why Should Houston Hire Us For Their Metal Building Design
Brand Metal Buildings has the expertise to make come true the metal building design you have been longing for.  Proudly, we offer the best quality service for Houston metal building design to the metal building installation. Metal materials are one of the most low-maintenance and long-lasting building materials.
You will be glad to know that there are a wide variety of different styles of metal buildings that can give the illusion of another material. That is the beauty of metal building design and we will apply our passion for this greatly protective type of material. Therefore, contact Brand Metal Buildings today to discuss your Houston metal building design plans sufficiently.
What Homeowners Are Saying About Our Houston Metal Building Design
Latest Articles On Houston Metal Building Design
Let's be honest. When you were a little kid and someone asked you what you wanted to be when you grew up, what did you say? If you are like most people you probably answered fireman, policeman, or possibly a doctor. You most likely didn't answer Houston 'metal building owner.' Read More
Houston Metal Roofing is an important part of your house construction or your home improvement tasks, you know that you should invest not only money but time and planning into your new roof and that some research and extra information would not hurt. The roofing market has a lot to offer the consumer today, there are many different kinds of roofing solutions, from different materials and with varying costs attached to the materials and the work. Read More
If you are looking for more information about a Houston Metal Building Design Contractor then please call 281-337-1311 or complete our online request form.