Our Houston Metal Roofing Is A Leading Roof Selection For Your Home or Business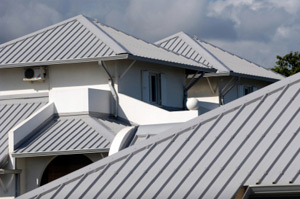 At Brand Metal Building, we offer Houston metal roofing because it is one of the most low-maintenance materials with long-term durability. Metal roofing also provides environmental options as not only recyclable, but also reduces the use for natural resources and is fire resistant. Another benefit is metal building can help with cost-saving solutions on heating and cooling.
Our Houston metal roofing specialists serve both residential and commercial customers who are looking for a reliably strong and an energy-saving roofing type. More benefits of metal roofing include no rust formation, decrease in the sound volume of rain, and easy repair of small damages. Give us a call today for any metal roofing installation questions as it also highly protects against weather conditions.
Our Contractor Provides Metal Roofing Installation:
Metal Roofing
Metal Roofing Materials
Metal Roof
Metal Roofs Houston
Metal Roofing Installation
Standing Seam Metal Roof
Sheet Metal Roofing
Metal Roof Installation
Metal Roof Panels
Metal Roofing Panels
Standing Seam Metal Roofing
Installing Metal Roofing
We Provide in Houston Metal Roofing in the Following Areas:
Alvin, TX | Baytown, TX | Channelview, TX | Deer Park, TX | Dickinson, TX | Galveston, TX | Houston, TX | League City, TX | Pasadena, TX | Pearland, TX
Why Should Houston Hire Us For Their Houston Metal Roofing
At Brand Metal Buildings, our expertise is metal, therefore we have the complete know-how on metal building. Compared to other types of roofing, metal building is one of the most quality-driven and consistently protective types of roofing. Houston metal roofing also comes in various styles, patterns, and colors to fit you exact needs.
Houston metal roofing is among the most abiding and versatile in choices to match your home or business. Another reason to choose metal building is that there are reductions in  building material supply, thus decreases natural resource demands. Contact our Houston Metal Roofers to get more informed on metal building benefits for you home or business.
What Homeowners Are Saying About Our Houston Roofing
Latest Articles On Houston Metal Roofing
Let's be honest. When you were a little kid and someone asked you what you wanted to be when you grew up, what did you say? If you are like most people you probably answered fireman, policeman, or possibly a doctor. You most likely didn't answer Houston 'metal building owner.'Read More
Houston Metal Roofing is an important part of your house construction or your home improvement tasks, you know that you should invest not only money but time and planning into your new roof and that some research and extra information would not hurt. The roofing market has a lot to offer the consumer today, there are many different kinds of roofing solutions, from different materials and with varying costs attached to the materials and the work.Read More
If you are looking for more information about a Houston Metal Roofing Contractor then please call 281-337-1311 or complete our online request form.